0
HarborPEM
PEMsource is a pediatric emergency medicine resource site curated by the faculty and fellows of the Harbor-UCLA Medical Center pediatric emergency medicine fellowship
About the Harbor-UCLA PEM Fellowship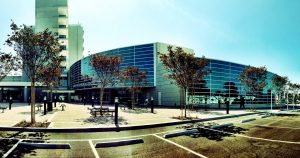 Program Director: Kelly D. Young, MD, MS, contact at kyoung3@dhs.lacounty.gov
Associate Program Director: Timothy Horeczko, MD, MSCR, contact at thoreczko@dhs.lacounty.gov
Program Goal: The PEM fellowship at Harbor-UCLA Medical Center is a 2-year (EM-trained) or 3-year (Pediatrics-trained) program designed to produce stellar clinicians able to care for acutely and critically ill children in the emergency setting.
Find out about our Program Highlights
Meet our faculty and fellows – we'd love to meet you!
Learn about our Curriculum and Educational Opportunities
Read our latest Announcements and Accomplishments
Find out about Life in LA and what our program does together to have fun!