0
About
PEMsource is a pediatric emergency medicine resource site curated by the faculty and fellows of the Harbor-UCLA Medical Center pediatric emergency medicine fellowship.
About the Harbor-UCLA PEM Fellowship
Program Director: Kelly D. Young, MD, MS, contact at kyoung@emedharbor.edu
Program Goal: The PEM fellowship at Harbor-UCLA Medical Center is a 2-year (EM-trained) or 3-year (Pediatrics-trained) program designed to produce stellar clinicians able to care for acutely and critically ill children in the emergency setting.
Program Highlights
– Well-rounded clinical experience in two PED's which complement each other. Harbor-UCLA is an academic public county hospital PED that sees 24,000 pediatric patients annually, is a level I trauma center and a pediatric critical medical patient receiving center, and serves the South Bay community providing "bread and butter" EM care. Children's Hospital of Orange County is an ED in a tertiary care private children's hospital that sees > 85,000 pediatric patients annually, is a level II trauma center, and provides general and subspecialty pediatric EM care to a large geographic area around Orange County
– Our program prides itself on providing fellows flexibility of curriculum and electives within the confines of ACGME-required rotations to accommodate individual learning needs, whether the fellow is primarily EM or pediatrics residency-trained, interested in a career in research, administration, education, or wishes to explore other areas such as ultrasound or EMS. We also are training our first two combined PEM-US fellows!
– Graduated autonomy with rapid attainment of independence in seeing patients and supervising residents, and running the pediatric emergency department at Harbor-UCLA
– Numerous opportunities for education including: protected conference time twice a month, one-on-one instruction with ultrasound faculty, PALS, NRP, and ATLS, simulation center, cadaver labs, research methodology training and mentoring
– Fellows have ample opportunity to gain procedure skills through procedure labs, an anesthesia rotation, an annual rotation in a high-acuity PICU, training in a busy level I trauma center, a well equipped and staffed simulation center, a fellowship housed within a Department of Emergency Medicine with a well-established EM residency program, and skills sessions as part of the core curriculum
– The ability to develop skills in classroom and bedside teaching through supervision of residents, preparation and presentation of formal lectures to medical students and EM residents, and participation in presenting (with an emphasis on interactive lecture styles eg games, questions, panels, etc) as part of our fellowship core curriculum, which repeats every two years
– EM residency-trained fellows do 2 shifts/month in the adult ED (with the same total shifts per month as pediatrics residency-trained fellows) to maintain their skills in treating adults, and have the ability to moonlight in the adult ED as well
– Funds are available to support fellows presenting research at academic meetings
Additional Information
Faculty and Past and Present Fellows
PEM + US Curriculum for Peds-trained
PEM + US Curriculum for EM-trained
PEM Fellowship Meeting Schedule 2017-18
AAP Sonofest 2019
3rd year PEM-US fellows Lilly & Sheetal BATtled it out and won 2nd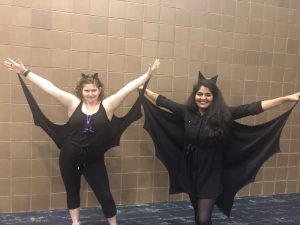 Can't believe they're graduating already! Jasmin & Katie grad dinner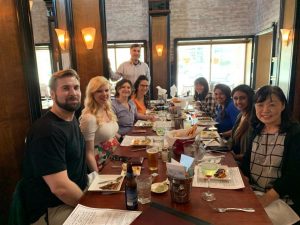 PEM Advanced Assembly 2019 (missing our fearless conference leader Tim Horeczko)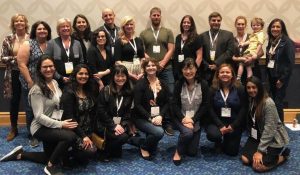 First Annual PEM Fellowship Retreat at Omni La Costa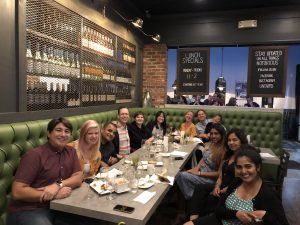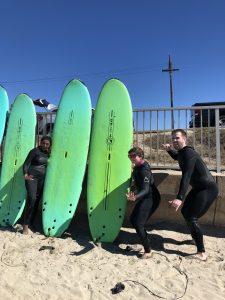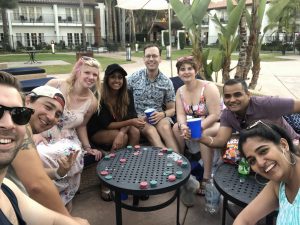 Lilly in HERT training w/LA Search & Rescue
All 6 fellows together – Welcome Supriya and Chris!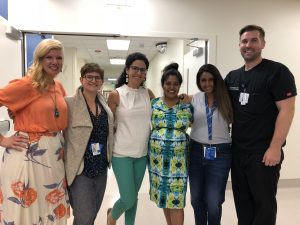 Welcome to our new fellows!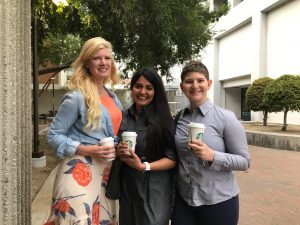 Fellowship Social Days
Mini-Golf!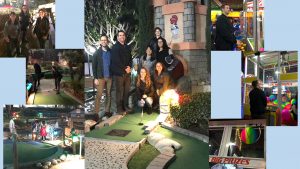 Escape Room!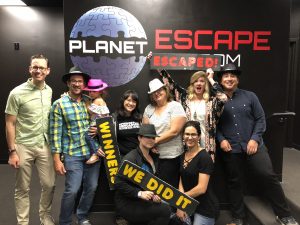 LB Aquarium (Josh doesn't like birds)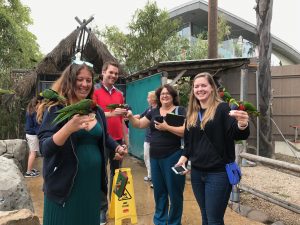 PEM Advanced Assembly 2017 in Las Vegas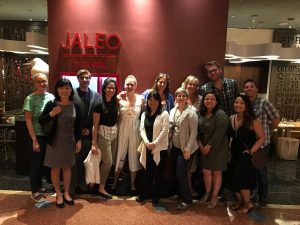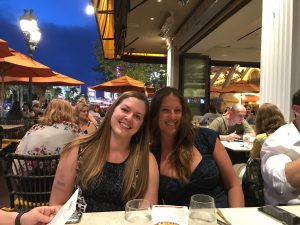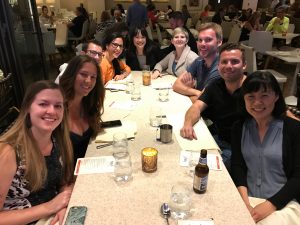 Whale Watching Newport Beach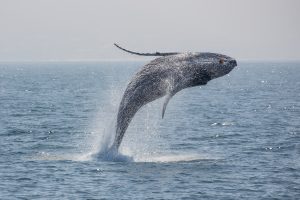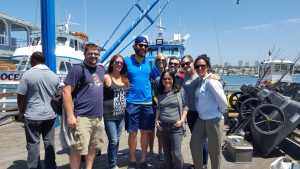 Disneyland!!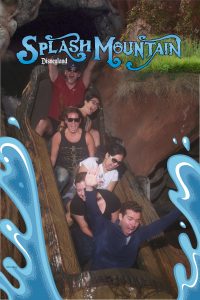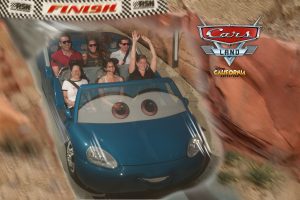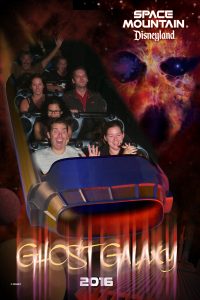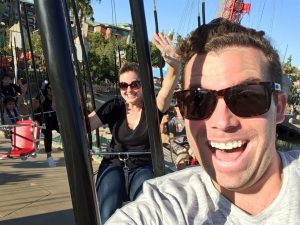 Advanced PEM Assembly Orlando 2016